Increase Your Efficiency

With Subaccounts
Get the whole team involved.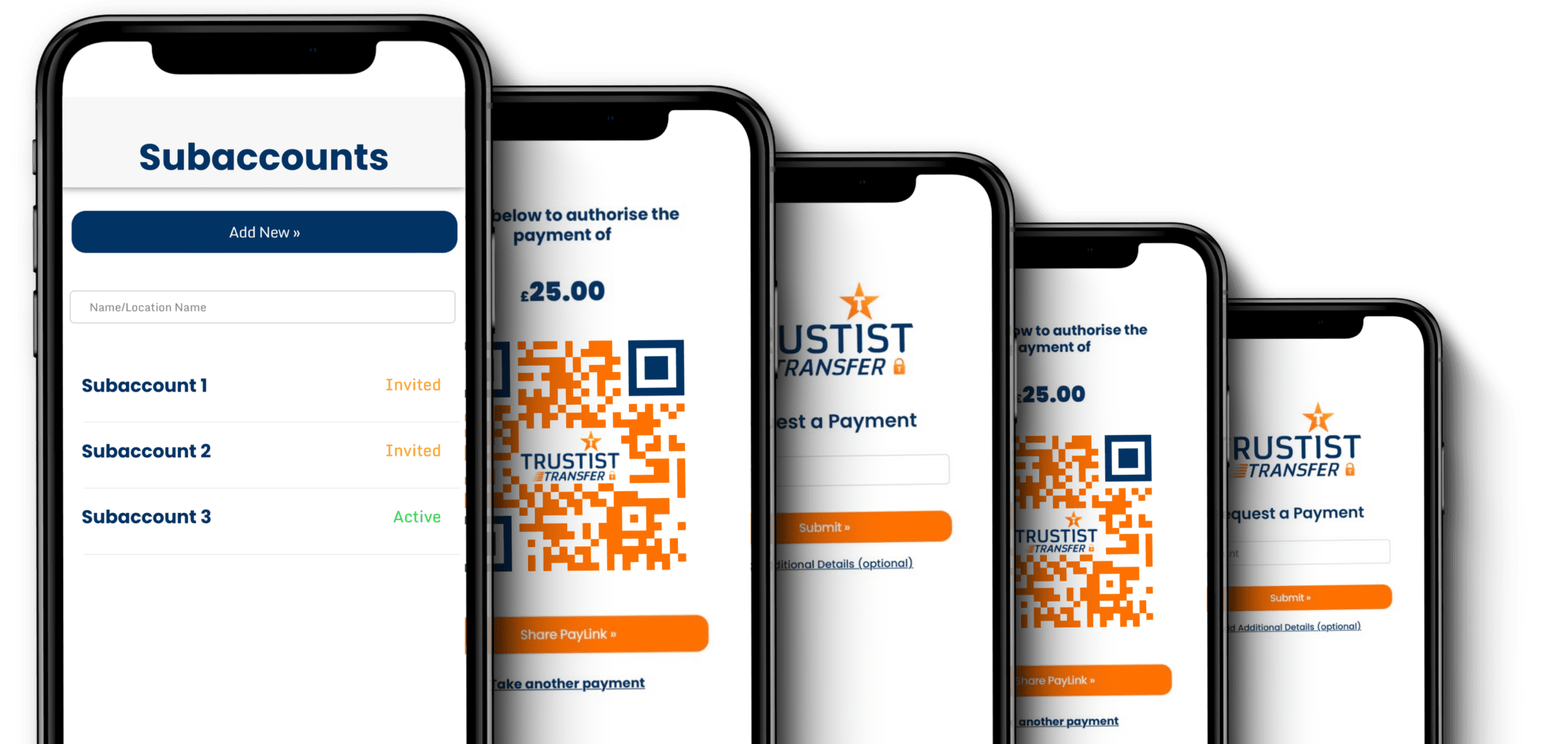 What are

Subaccounts?
Subaccounts are a powerful feature that allows you to add team members to your TrustistTransfer account, enabling them to collect payments on your behalf.
1
Invite Your Team Member
Enter a display name and invite your team member by QR code, link or email.
2
Track Their Progress
Track whether your subaccount user has accepted the invite within the subaccounts tab.
3
Done!
Your team member can now take payments on behalf of you! You can track these payments on your transaction history screen, or via their profiles in the subaccounts tab.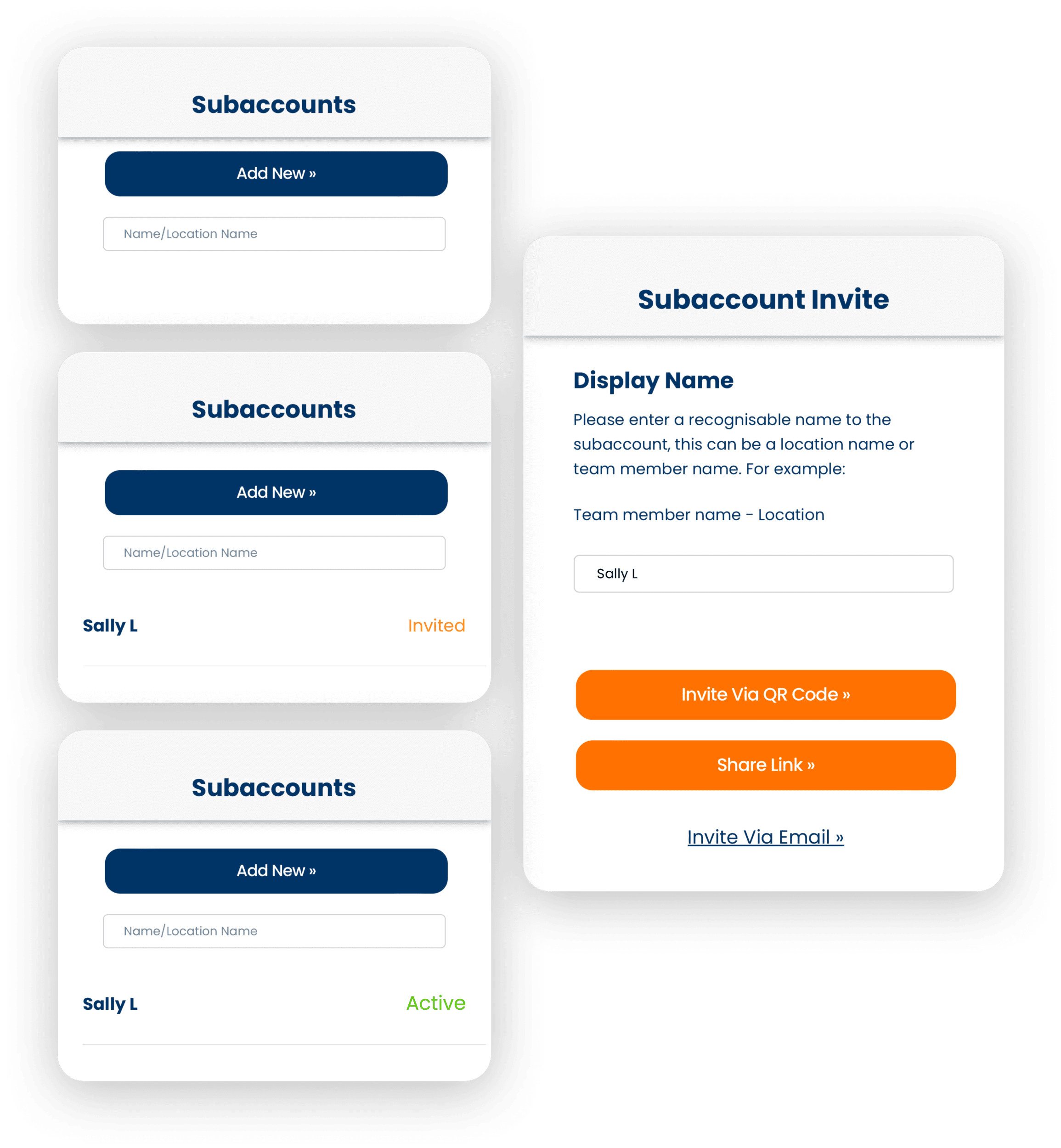 Want to see how Much You Could Save?
Start Collecting Bank Transfer Payments Today!