Payment Collection Made Easy

With QR Codes
Accept payments from anywhere in your business by letting customers scan and pay via QR code, eliminating the need for cash or credit card handling.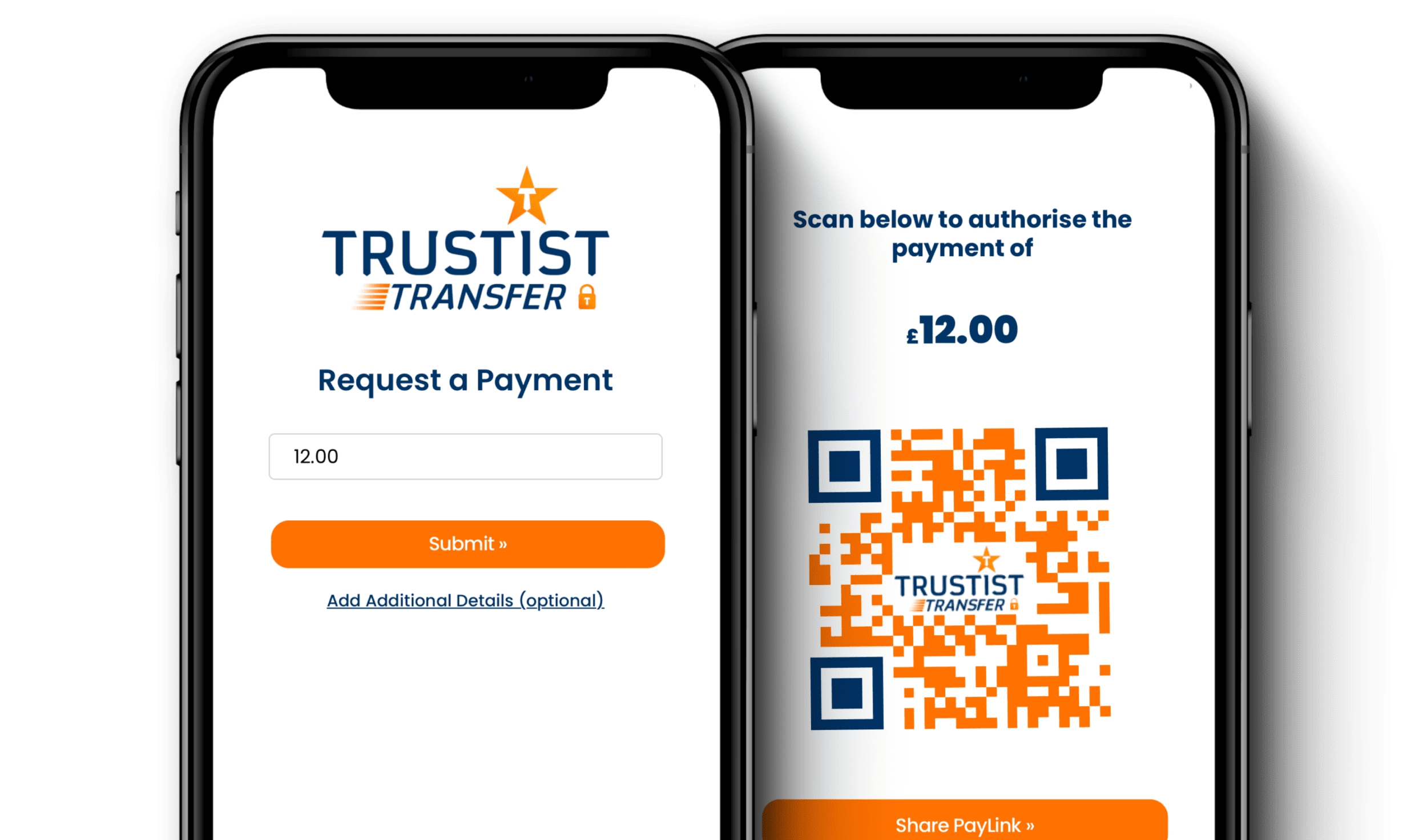 A Truly

Contactless Payment
Use QR codes to have a completely contactless checkout – just get your customer to scan the QR code.
Collect a Payment in

3 Easy Steps
1
Create Your Payment
Input the transaction amount into the TrustistTransfer app and hit 'Submit'.
2
Present the QR Code to Your Customer
Just ask your customer to scan the Qr code.
3
The Customer Pays
After scanning your customer will be able to pay you securely through their mobile browser.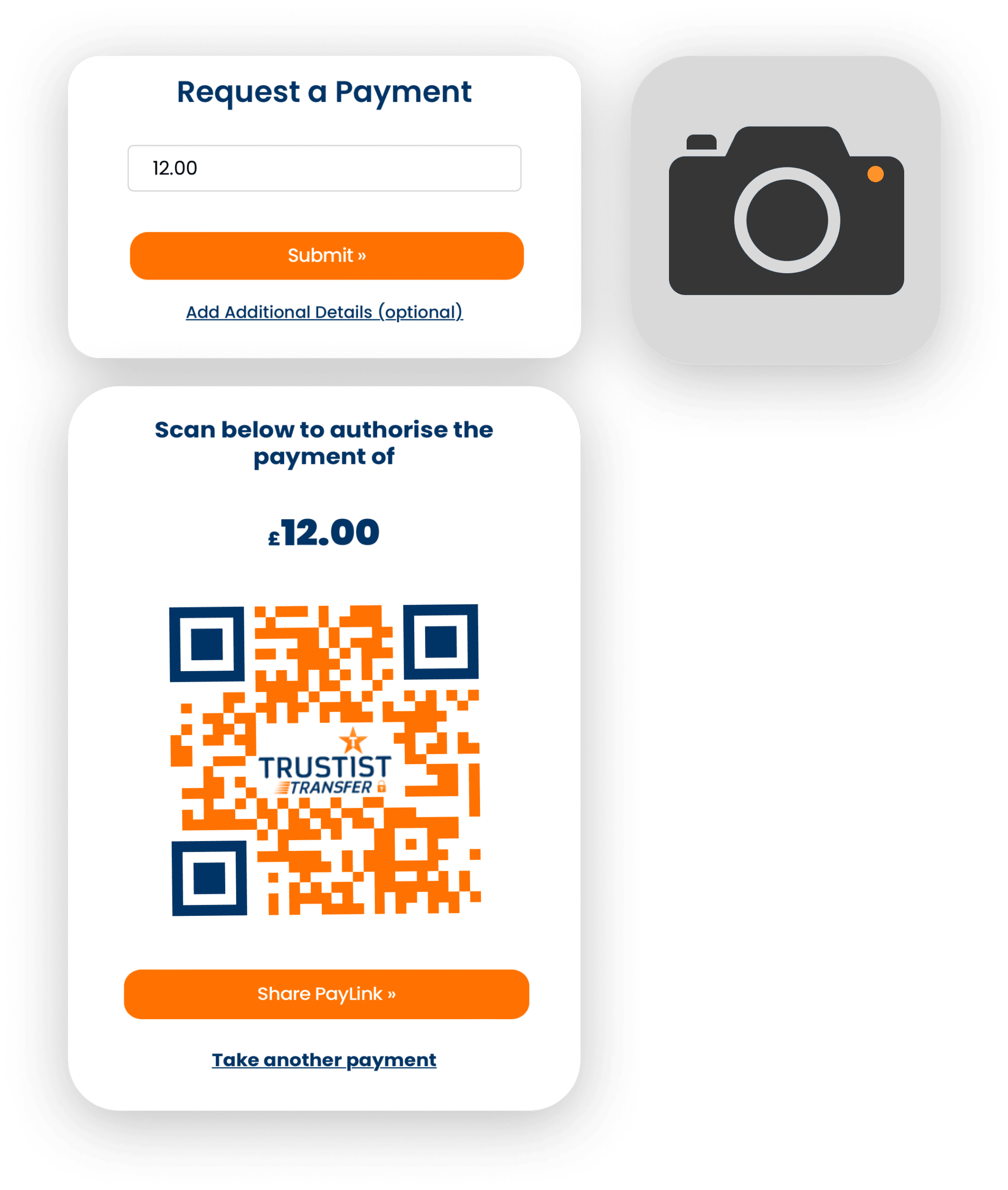 Want to see how Much You Could Save?
Simplify Your Payment Process
QR codes can simplify the payment process for you by enabling customers to make payments by scanning a code with their mobile device. This eliminates the need for customers to manually enter payment information, which can be time-consuming and prone to errors.
Improve Customer Experience
QR codes can provide a convenient and seamless payment experience for your customers. Customers can simply scan the code and make a payment without having to manually enter payment information, which can improve the overall customer experience.
Improve Efficiency
QR codes can help you streamline your payment processes and improve efficiency. Instead of sending invoices and waiting for payments to come in, you can simply display a QR code and receive payments instantly.
Increase Security
QR codes can help you increase the security of your payment processes. This is because the payments are made through Open Banking, and you don't have to worry about sensitive payment information being exposed.
Reduce Costs
Collecting payments through QR codes can be more cost-effective than traditional payment methods such as credit/debit card payments. This is because there are fewer transaction fees and less administrative work involved.
Expand Payment Options
By offering QR codes as a payment option, you can expand your payment options and offer more flexibility to your customers.
When your customer scans the QR code they will be taken to a screen where they can select their bank from the list, accept the payment confirmation, they will then be redirected to their banking app to confirm and make the payment. 
To prevent potential fraudulent activity, the TrustistTransfer payment QR codes expire after 15 minutes. If 15 minutes passes and the payment has not been made, a new QR code can be generated to complete the transaction.
QR codes are valid for 15 minutes unless the popup is closed. In that 15 minutes the QR code can be scanned as many times as needed (if the payment process fails/user error when completing the payment on the customers side).
Start Collecting Bank Transfer Payments Today!