Payment Collection Made Easy With QR Codes
Collect payments easier than ever – customers just scan and pay.
With no app required, customers just need to scan a QR code to pay you easily.
Customers don't need to worry about finding their cards – they just need their phone to pay.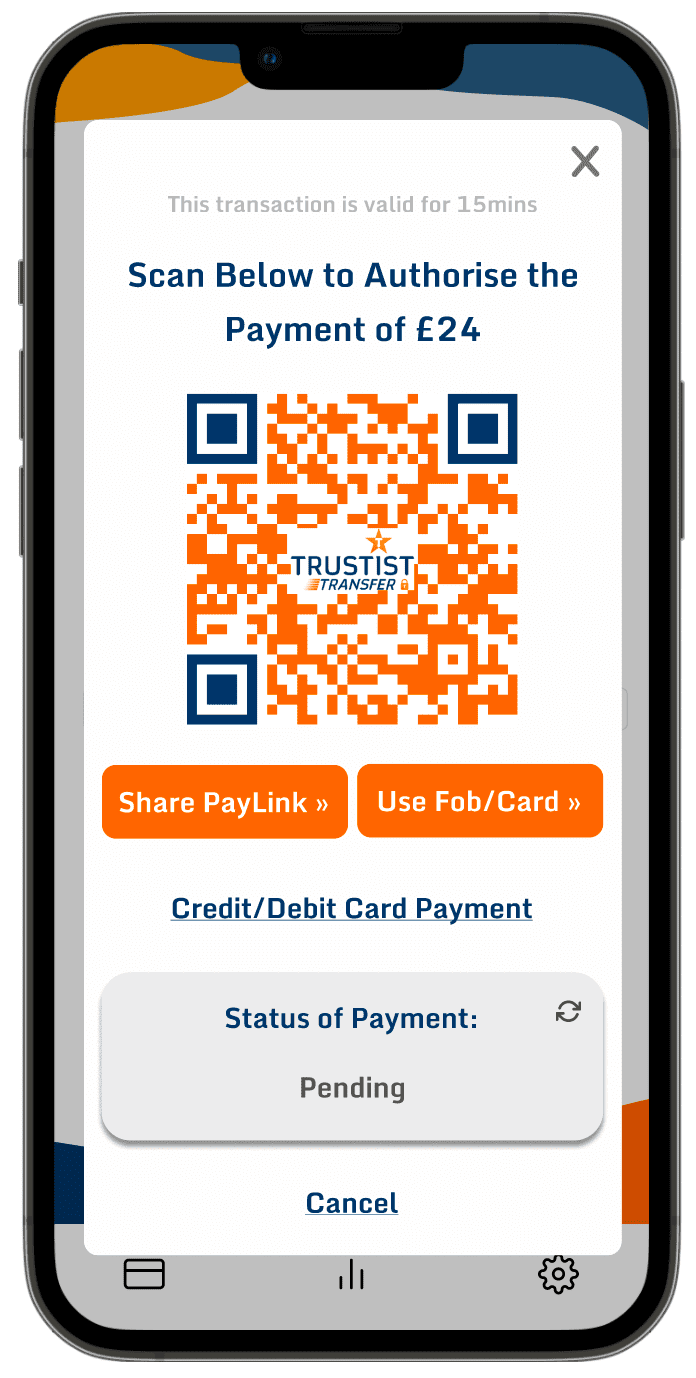 Transaction amount entered
You input the transaction amount into the TrustistTransfer app and hit 'Submit'.
QR code created
Your pay screen will appear, allowing you to present the QR code to your customer.
The customer pays
The customer will scan the QR code with their phone, which opens their browser, allowing them to pay you through Open Banking. 
When your customer scans the QR code they will be taken to a screen where they can select their bank from the list, accept the payment confirmation, they will then be redirected to their banking app to confirm and make the payment. 
To prevent potential fraudulent activity, the TrustistTransfer payment QR codes expire after 15 minutes. If 15 minutes passes and the payment has not been made, a new QR code can be generated to complete the transaction.
QR codes are valid for 15 minutes unless the popup is closed. In that 15 minutes the QR code can be scanned as many times as needed (if the payment process fails/user error when completing the payment on the customers side).
Do You Want To Collect Bank Transfer Payments Easier?