Sell Anywhere With PayLinks
Collect payments wherever you are by sending PayLinks.
In your kitchen, at your local coffee shop, or on the go – You can send PayLinks wherever you are.
You can send PayLinks however you want. Use Facebook, text, email…
There's no app needed for your customer to pay you, they just need to click the link and follow the steps.
Payment Collection - Always at Hand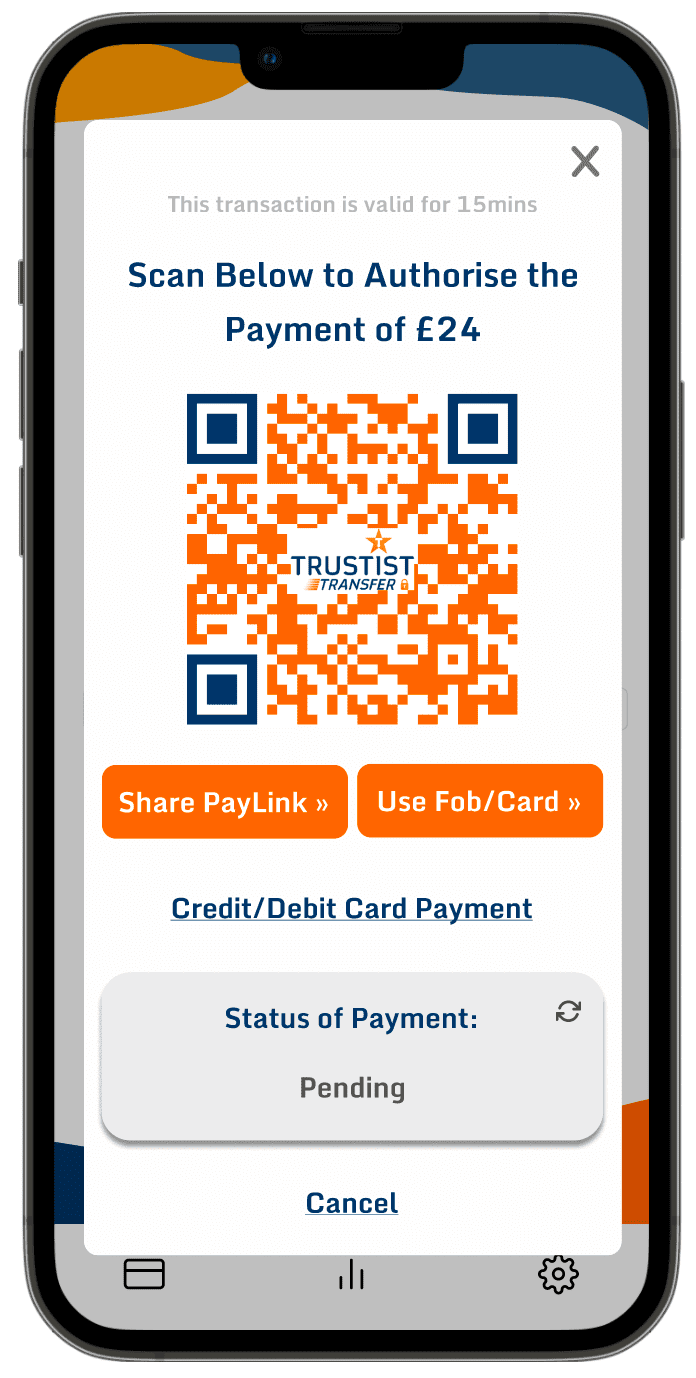 Hit 'Share PayLink'
When you click 'Share PayLink', your custom link will be added to your phone's clipboard, so all you have to do is go to the messaging or email app of your choice and send it to your customer.
The customer pays
The customer will click the PayLink on their phone, which opens their browser allowing them to pay you through Open Banking. 
The PayLink will be applied to your clipboard on your phone allowing you to paste it to any messaging app you want.
To prevent potential fraudulent activity, the TrustistTransfer PayLinks expire after 15 minutes. If 15 minutes passes and the payment has not been made, a new PayLink can be generated to complete the transaction.
The PayLinks like the QR code are valid for 15 minutes, however we only recommend sending the link out once unless the customer needs it again to complete the payment.
Sending out the same PayLink more than once can make the payment process fail.
Do You Want To Collect Bank Transfer Payments Easier?