Accept Payments Anywhere

With PayLinks
Payments collected, anywhere, anytime.
PayLinks are simply links you can send to your customers via sms, email or social media messenger to collect payments.
Collect Payments Freely
In your kitchen, your local coffee shop, or on the go – you can send PayLinks wherever you are.
You Choose
Send your customer a PayLink however you want. Use Facebook, SMS, email…
Easy to Pay
There's no app or account needed, your customer can just click the link and follow the steps to pay you.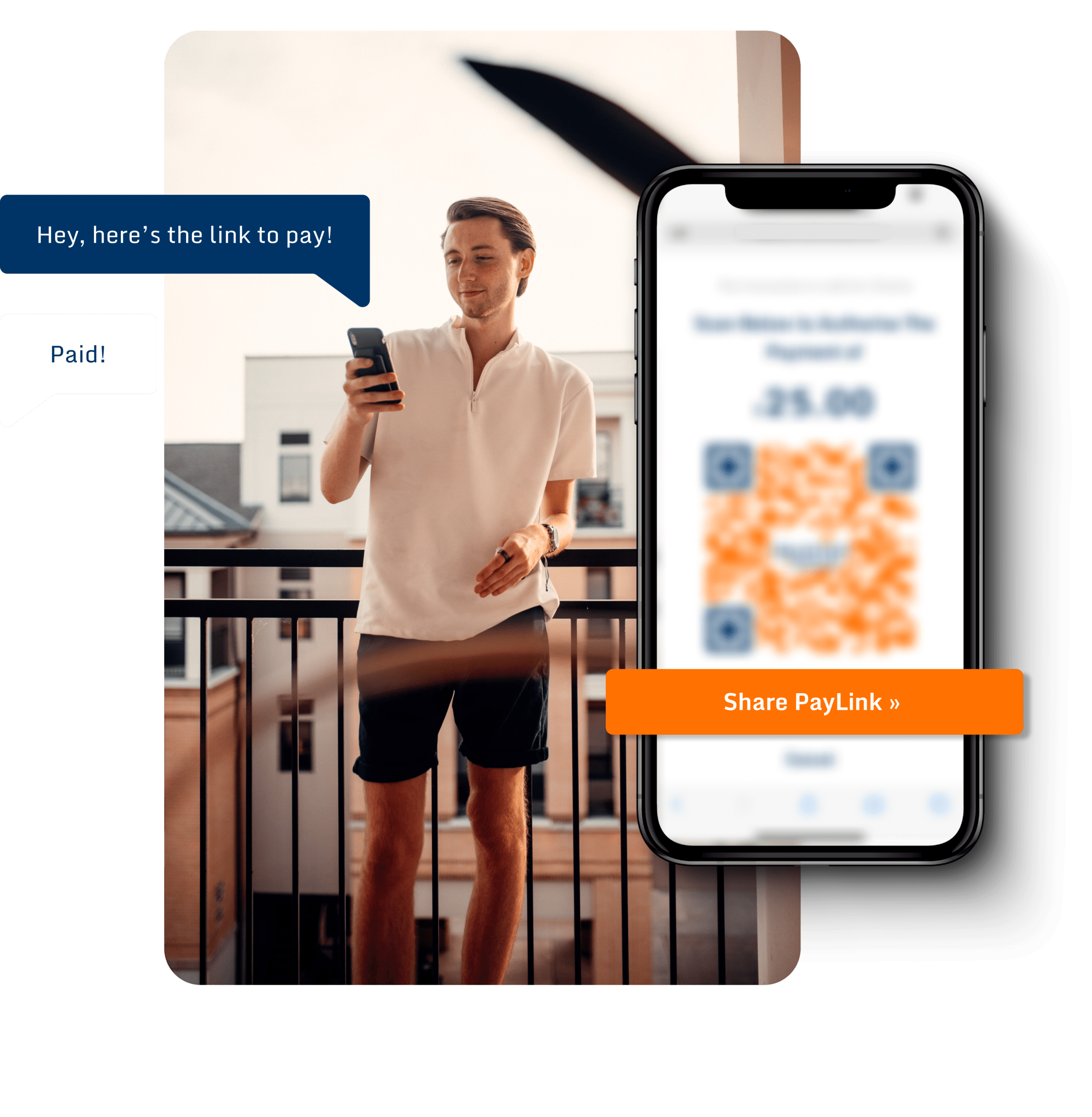 How to Collect Payments

Via PayLink
Transaction Amount Entered
You input the transaction amount into the TrustistTransfer app and hit 'Submit'.
Copy And Send The PayLink
Your pay screen will appear, where you can click 'Share PayLink' to copy it to your clipboard and send via email, sms or social media.
The Customer Pays
The customer will then click the PayLink on their phone, which opens their browser, allowing them to pay you through Open Banking.
Want To See How Much You Could Save?
Increase Efficiency
Using PayLinks to collect payments can help your business streamline your payment process and improve efficiency. Instead of sending invoices and waiting for payments to come in, you can send PayLinks to customers and receive payments instantly.
Improve Cash Flow
PayLinks can help your business improve their cash flow by enabling you to receive payments faster. With instant payments, you can have access to funds more quickly, which can be particularly beneficial for small businesses that have limited cash reserves.
Enhance Customer Experience
PayLinks can provide a convenient and seamless payment experience for customers. Customers can simply click on the link and make a payment without having to manually enter payment information, which can improve the overall customer experience.
Increase Security
PayLinks can help you increase the security of your payment process. This is because the payments are made through a secure platform, and you don't have to worry about sensitive payment information being exposed.
Minimise Payment Errors
PayLinks can help you reduce payment errors and ensure that payments are made accurately and on time. This is because the payment amount and details are pre-populated in the PayLink, reducing the risk of human error.
Expand Payment Options
By offering PayLinks as a payment option, you can expand your payment options and offer more flexibility to your customers.
The PayLink will be applied to your clipboard on your phone allowing you to paste it to any messaging app you want.
To prevent potential fraudulent activity, the TrustistTransfer PayLinks expire after 15 minutes. If 15 minutes passes and the payment has not been made, a new PayLink can be generated to complete the transaction.
The PayLinks like the QR code are valid for 15 minutes, however we only recommend sending the link out once unless the customer needs it again to complete the payment.
Sending out the same PayLink more than once can make the payment process fail.
Start Collecting Bank Transfer Payments Today!