Refer Business.
Get Rewarded.
Earn a Steady Stream of Passive Income Every Month by
Receiving 20% of Our Profits!*
*Once we've been paid by the client referred.
1
Introduce a Business to us
Fill out the referral form above, including as many details as you can.
2
They Sign up
Wait for the business to fully sign up to TrustistTransfer.
3
You Get Paid!
Once we've received payment from the business referred, you'll get paid.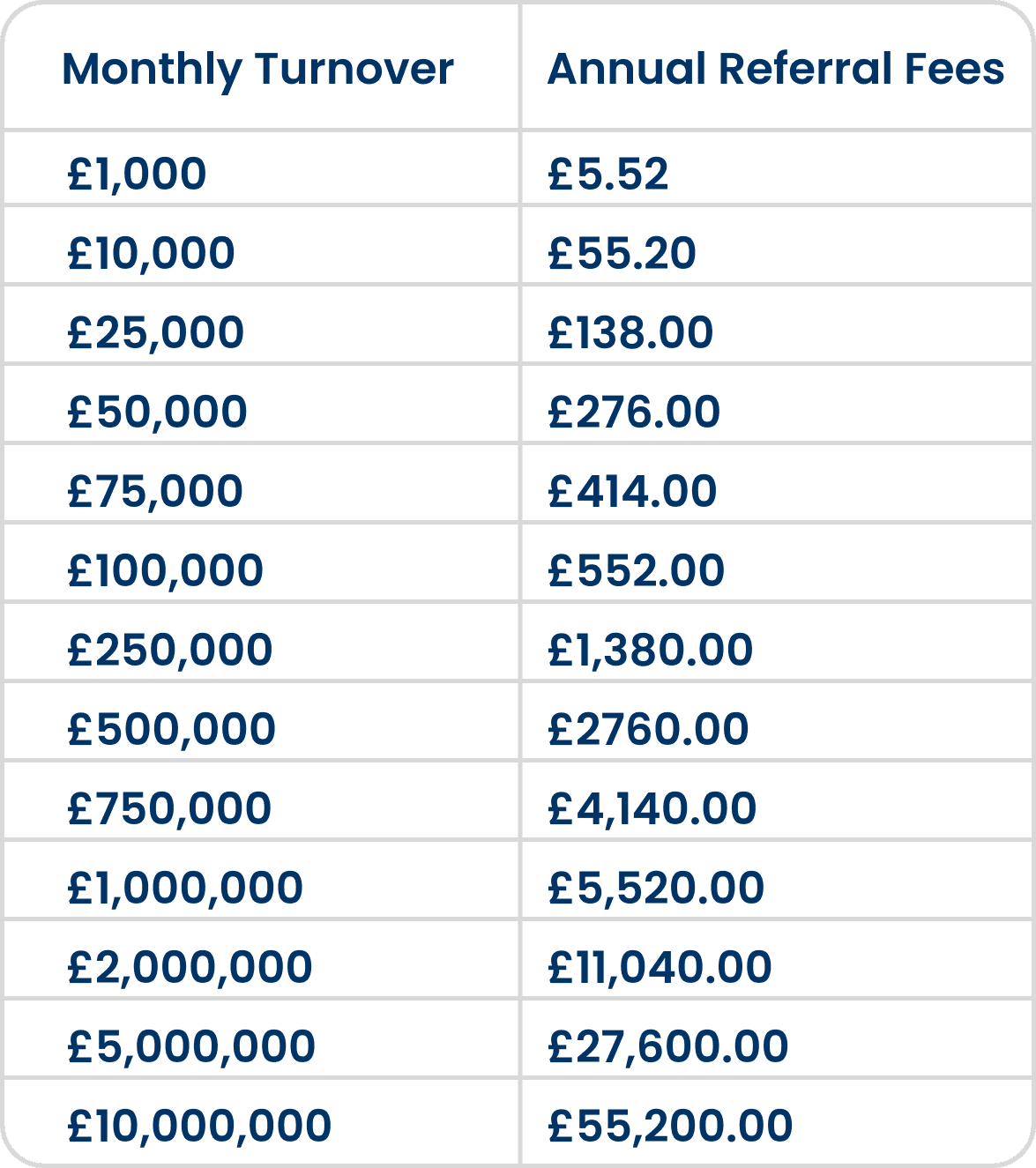 The table shows the potential earnings based on varying sizes of business, assuming an Average Order Value of £100.
Additional Information
All fees are paid direct to your bank account within 30 days of us receiving the payment from the client.
You cannot refer your own business(es).
This agreement is in force for as long as the client is with us and ceases if we no longer service that client.
Start Making Passive Income Today!